? Free shipping for order over 10$ 
?Payment via Paypal or Credit card
✈️Shipping time >> Click to lean more
Product Description:
Please choose the right color before adding to shopping cart or checkout.
There are 42 colors to choose from (#JD01 to #JD12,  #JD16 to #JD45).
Color Chart: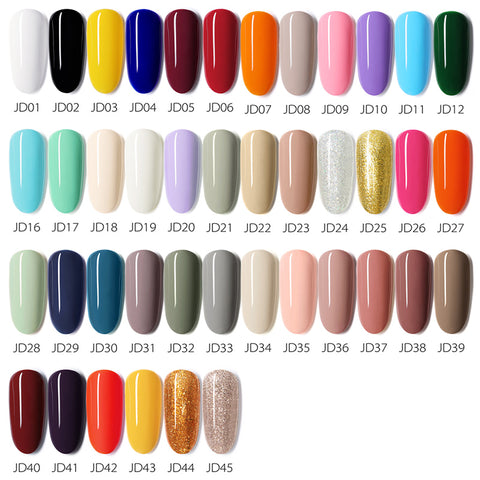 Specification:
Brand: VENALISA
Ingredient: UV Gel
Certificate: CE, REACH, MSDS, SGS
Volume: 15ml
NET WT: 73.5g
Type: Semi-permanent Gel Polish Nails
Curing Lamp: UV/ LED lamp
Application: Nail art, DIY manicure, Salon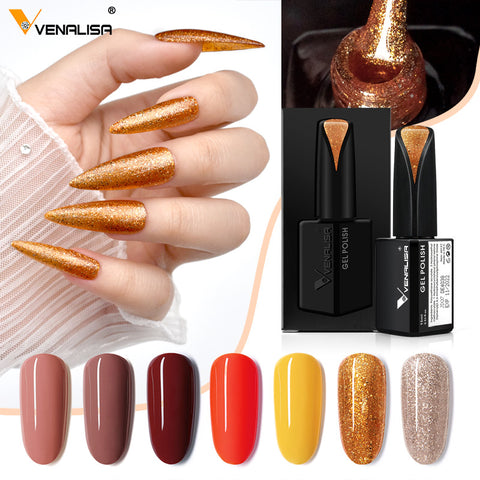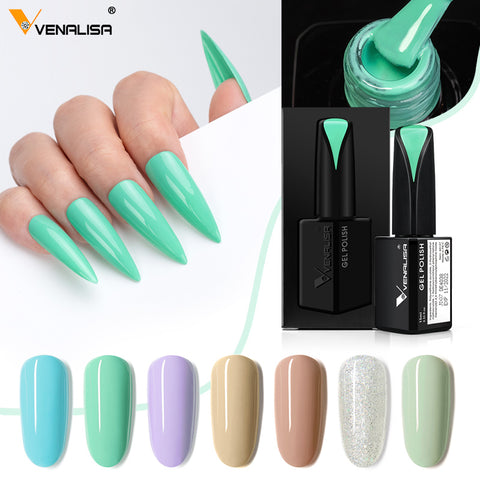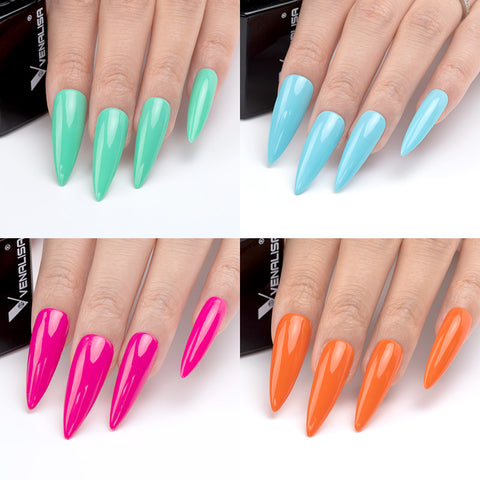 Features:
●New trend pigmented gel polish, fit for all occasions and seasons. 
●Capacity upgrade: With big volume of each bottle 15ml, that enough for lots of fingernails/toenails art or sharing with your friends.
●High Glossy Professional Gel Nail Polish: Premium gel material bring you brilliant shine finish and more smoother than traditional polishes.
●Long Lasting and Wear Resisting UV Nail Polish: VENALISA gel nail polish will last up to 20 days with proper application.
●Safe & Eco-friendly Natural Gel Polish: VENALISA gel polishes are made from quality natural resins.
●100% Reliable Brand: VENALISA will always protect your beauty dream as we always do. 
How to use VENALISA Nail Gel Polish?
Professional usage:
Step 1. Clean Nails then trimming nail surface as normal manicures process.
Step 2. Fully shake up the gel polish, it can make the gel polish color balanced. (Important)
Step 3. Apply base coat first,which can make polish lasting longer, cure with UV lamp or LED lamp. (Necessary)
Step 4. Apply first thin layer of color gel directly, cure with UV lamp for 2 minutes or cure with LED lamp for 60 seconds.
Step 5. Apply second thin layer of color gel and then immediately cure with UV lamp for 2 minutes or cure with LED lamp for 60 seconds.
Step 6. Apply top coat, cured by UV lamp or LED lamp.
How to remove gel nail polish?
Step 1. File off the top coat gently.
Step 2. Soak cotton pad with acetone, then wrap around each nail tightly with tin foil, and leave it for around 10-15 mins.
Step 3. Product will start to become soft and you can gently file it away or slide it off using a small wooden stick.
FAQ:
If any questions, please contact us at: