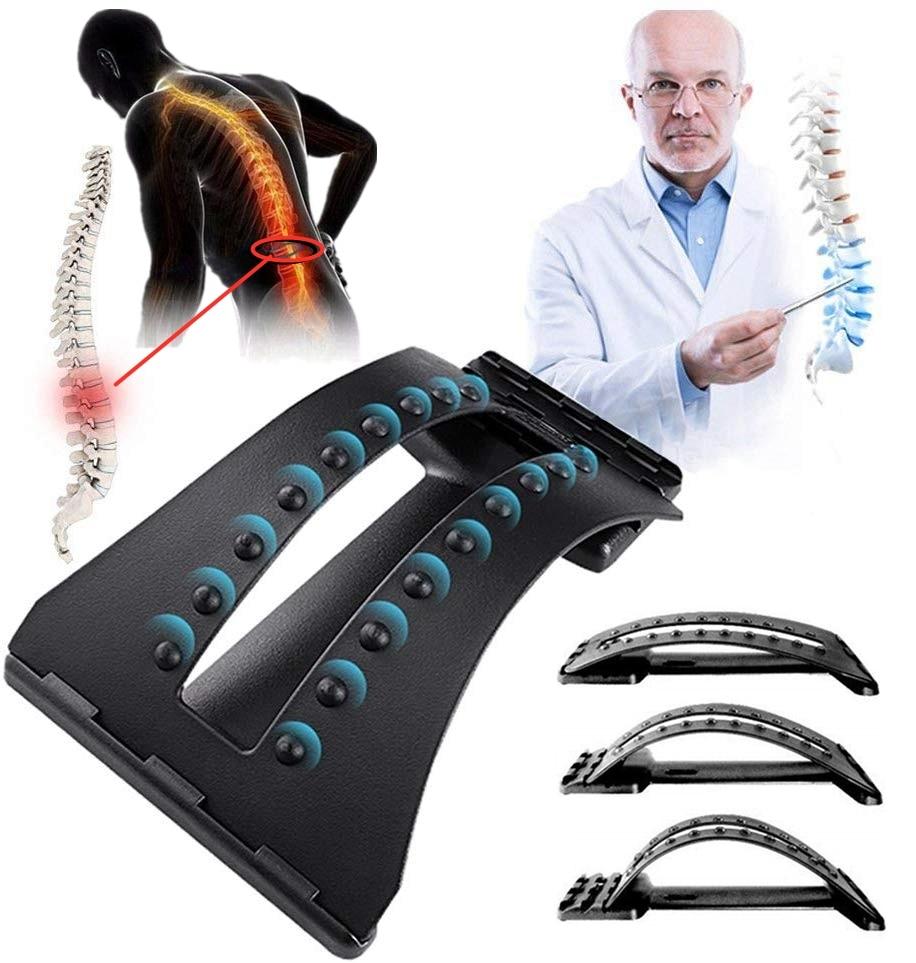 Are you suffering from a tired and aching back?

The Back Pain Stretcher is a small lightweight multi-level back stretching device that helps you relax and immediately relieves back pain due to tight muscles, excessive flexion, and poor spinal alignment.
Just lie down and relax for five minutes twice a day. It is specially designed for individuals that are suffering from back pain, poor spinal alignment, or those who feel a tightness in their back and need relief, to make your back easy, safe, affordable, and enjoyable. It is highly recommended and used by Physicians, Chiropractors, and Professional Athletes.
A MUST HAVE for everyone having any degree of back pain or aches!
Back Massage Stretcher is a convenient home back pain treatment and a preventative care product.
A simple and passive way to gently stretch your entire back, helping to eliminate the source of your back pain and restore your natural back curve.
Provides back pain relief by lengthening muscles that have been tightened over time.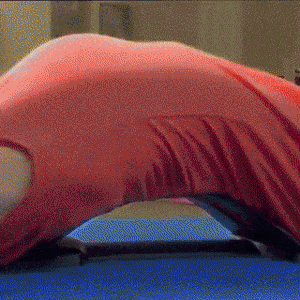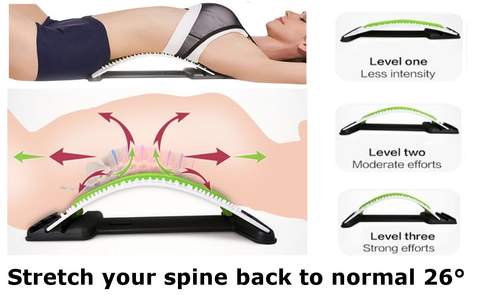 3 Different Level Setting.
Adjustable to 3 different levels, just fix it to the one that suits you the most, lay it on the floor for you to stretch, on the bed when you rest, or even put it on a chair when you're sitting for long hours!

Note: Please consult your doctor/physician before use if you have any serious back condition. This device is for general use and might not be suitable for all back problems.
KEY FEATURES
All in one back stretcher, posture corrector, and lumbar support.
Restore your natural back curvature, improve your flexibility, and say goodbye to back pain once in for all.
Effective in treating pain from muscle spasms, pinched nerves, herniated discs, sciatica, degeneration, tight knots, excessive flexion, and more!
Simple to use, portable for easy travel
Ergonomic design includes a multi-level arch with 3 adjustable settings so that all ages and fitness levels can benefit from using and improve flexibility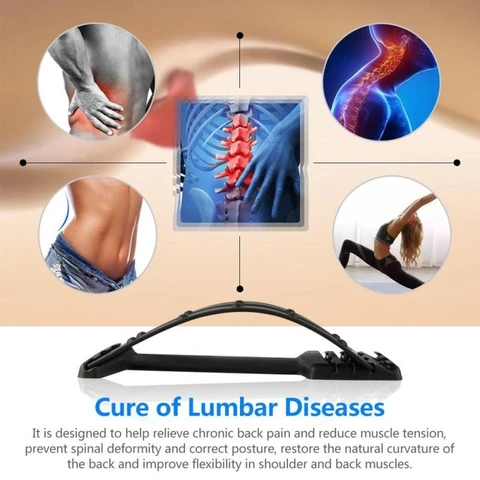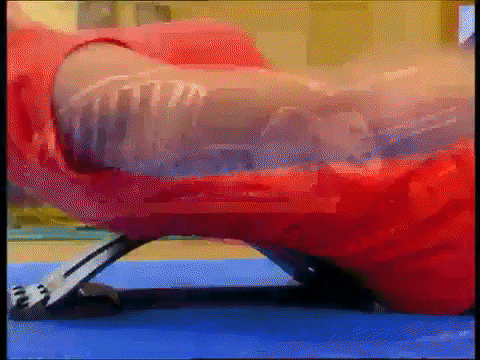 How Does It Work?

When lying down on this back stretcher, gravity allows the front of your body to effortlessly stretch out and upwards, and the surrounding muscles start to relax, gently decompressing the discs in your vertebrae, realigning the spine, relieving tension and pain. You'll be amazed by how good you feel after just one use!
As you get more advanced and flexible, you can adjust the curve on the arch to a more advanced setting, and in no time, you'll be walking taller, and with more confidence as your posture will improve.
How to Install?
Place device on flat and solid surface,kneeling on the ground,secure the wide end of the base against your knees,bend arch and insert into desired slots.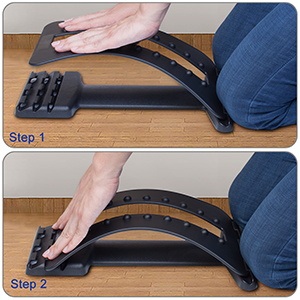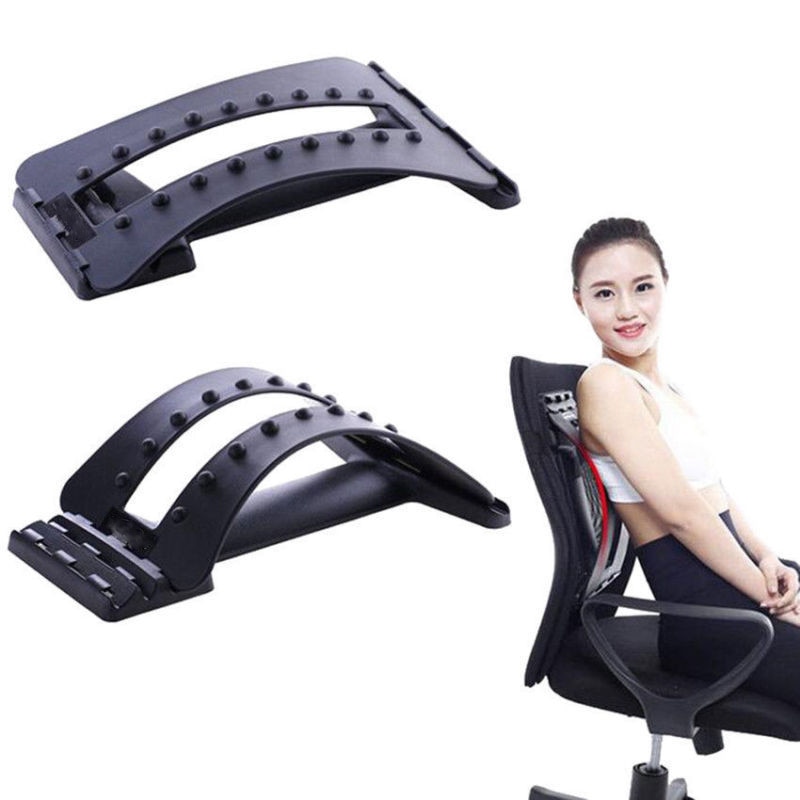 Specifications:
Material: ABS
Product color: Black
Size: Approx. 37 x 25cm/ 14.5 x 9.84 inch
Weight: About 470g
Product function: correcting spine, improving hunchback / waist acid
PACKAGE INCLUDES:
1 * Back Massage Stretcher