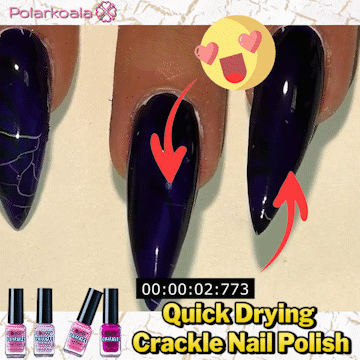 Girls are always fond of putting nail polish on their nails and constantly change the color and/or design of their nails depending on the event, occasion, and season. One of the trends that you should try is the Cracking Effect Nail Polish!
The Crackle Effect Nail Polish is so much fun and there are endless color combinations! Create your own crackle with your favorite colors, the color of the crackle depends on the base color coat, you can match the different color with the cracking gel, your imagination is free!
Feature:
✅ The crackle gel cracks when it dries
✅ No need UV/LED lamp
✅ The effect would be different with different color base
Step by Step:
Shape the nail. Lightly buff the surface of the nail plate. Sanitize.
Apply a base coat of foundation from the cuticle to the free edge (Remember to seal the edge of the nail). Cure the nails under the LED light for 10 seconds or a UV light for 2 minutes.
Apply the color base you like to the nail. Cap free edge. Cure: 30 seconds in LED Lamp, or 2 minutes in UV lamp.
Apply the crackle gel, wait for air dry until the crackle appears.
Apply a top coat. Cap free edge. Cure:30 seconds in LED lamp.
Remove the tacky residue on nails with the cleanser. Then, apply nourish cuticle oil to rehydrate moisture into the cuticle and the skin surrounding the nail.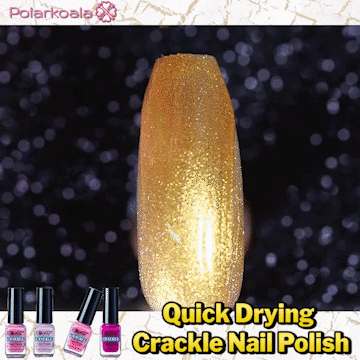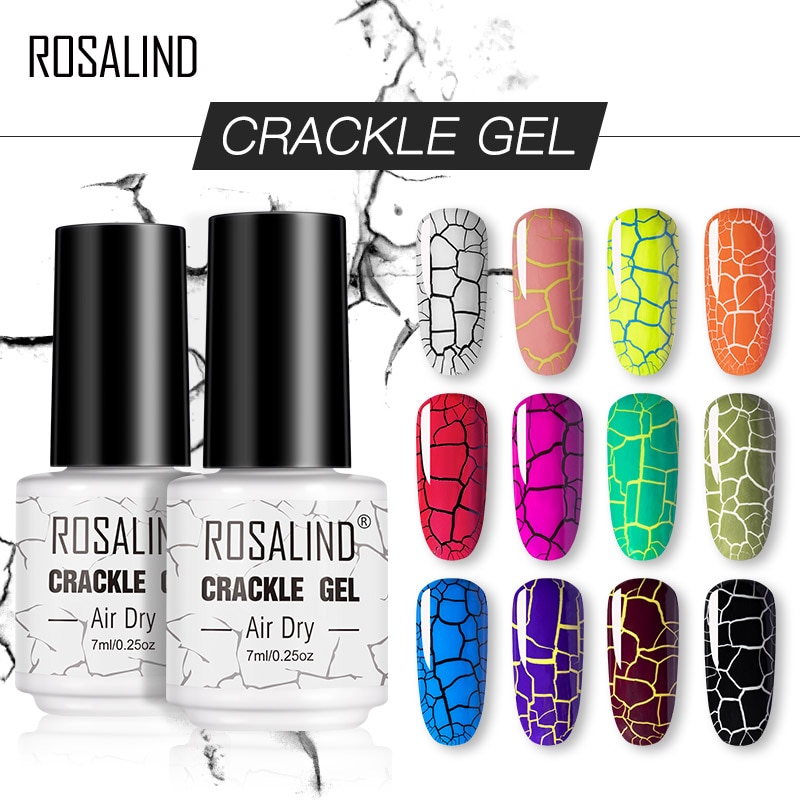 How To Remove:
Soak off the nails into acrylic remover for about 5 minutes.
Rip down the whole piece of nail enamel gently on each nail.
Specifications:

Name: Crackle Effect Nail Polish
Volume: 7 ml
Color: 12 Colors
Note: Air Dry
Package Included:
1 * Crackle Effect Nail Polish