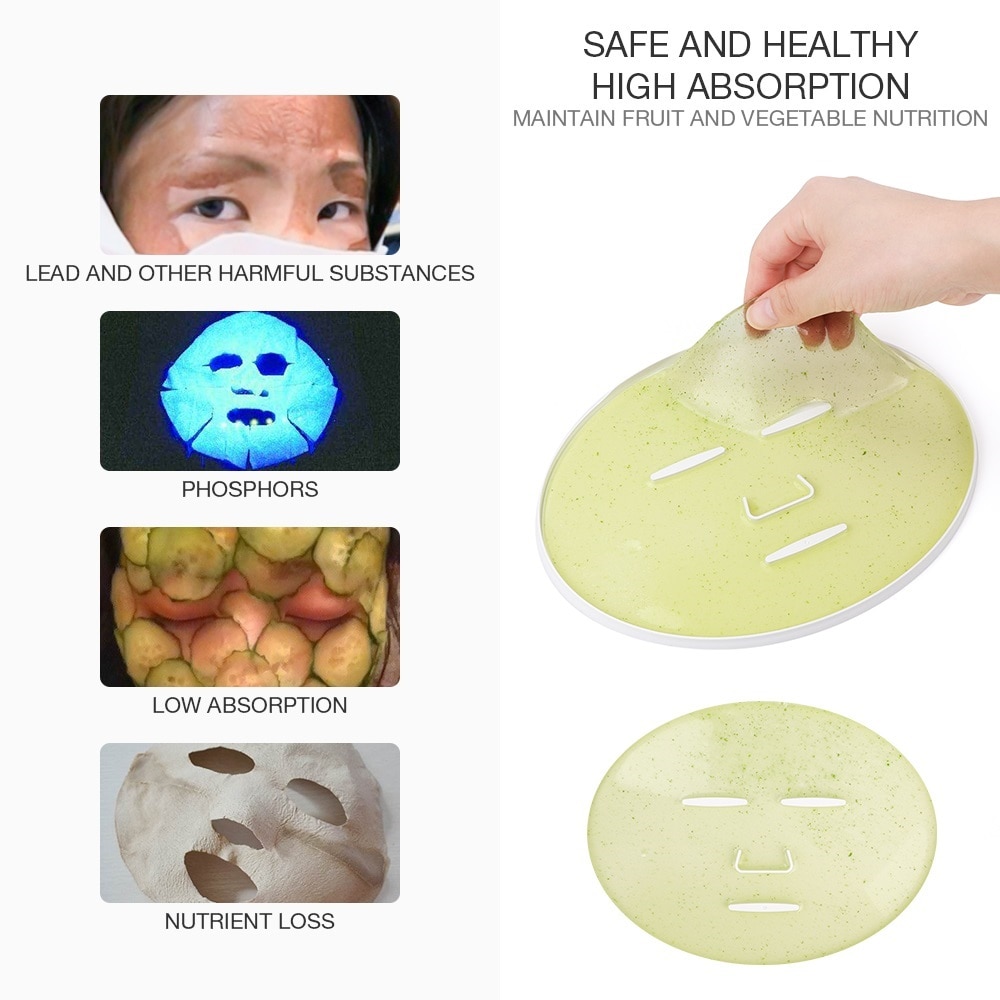 STOP paying for expensive face masks and create your own with fruits, vegetables, red wine, milk, and more!!
We keep extra care of our faces, but we often end up using harmful chemicals to cleanse it, introducing a face mask maker, a Face Mask Machine that makes organic face masks with your choice of natural ingredients to rejuvenate your skin.
With DIY Facial Sheet Mask Maker, you can prepare an organic face mask by just pouring your favorite juice inside the feeding port of the machine. Whether it's a dry skin problem or acne, you can now hydrate and repair your skin cells with your personal choice of elements. You personalized your own mask at home, to be a natural beauty! Choosing mask ingredients according to your skin condition, personalized your own mask at home, to be a natural beauty!
FEATURES:
Your own Personal Face Mask: Create your own combinations of natural ingredients according to your skin type in the comfort of your home. You can use the juice of veggies, fruits, milk, honey, red wine, essential oils, herbs, flowers, tea, and more.
Suitable for all Skin Types: DIY Facial Sheet Mask Maker is 100% non-toxic and suitable for oily, dry, or combination skin type. The natural ingredients absorb in your skin faster and deep cleans it, restoring your skin's elasticity. No chemicals, safer and healthier masks anytime you want.
Silent and Easy Operation: This mask maker is an automatic and quiet device. It is both economical and convenient, saving your time as well as money while ensuring no preservatives or toxic chemicals in your mask.
Premium Quality: Made with ABS material Stainless Steel, DIY Facial Sheet Mask Maker is non-toxic and long-lasting. The mask plate is also very durable and requires no additional tool to shape the mask.
Easy-to-Use Buttons: Just two buttons on the device for less confusion, one on the front (Power) and one on the top (Function). The power button can be pressed to turn on/off the device and the function button can be pressed to switch between Mask mode/Self-Cleaning mode.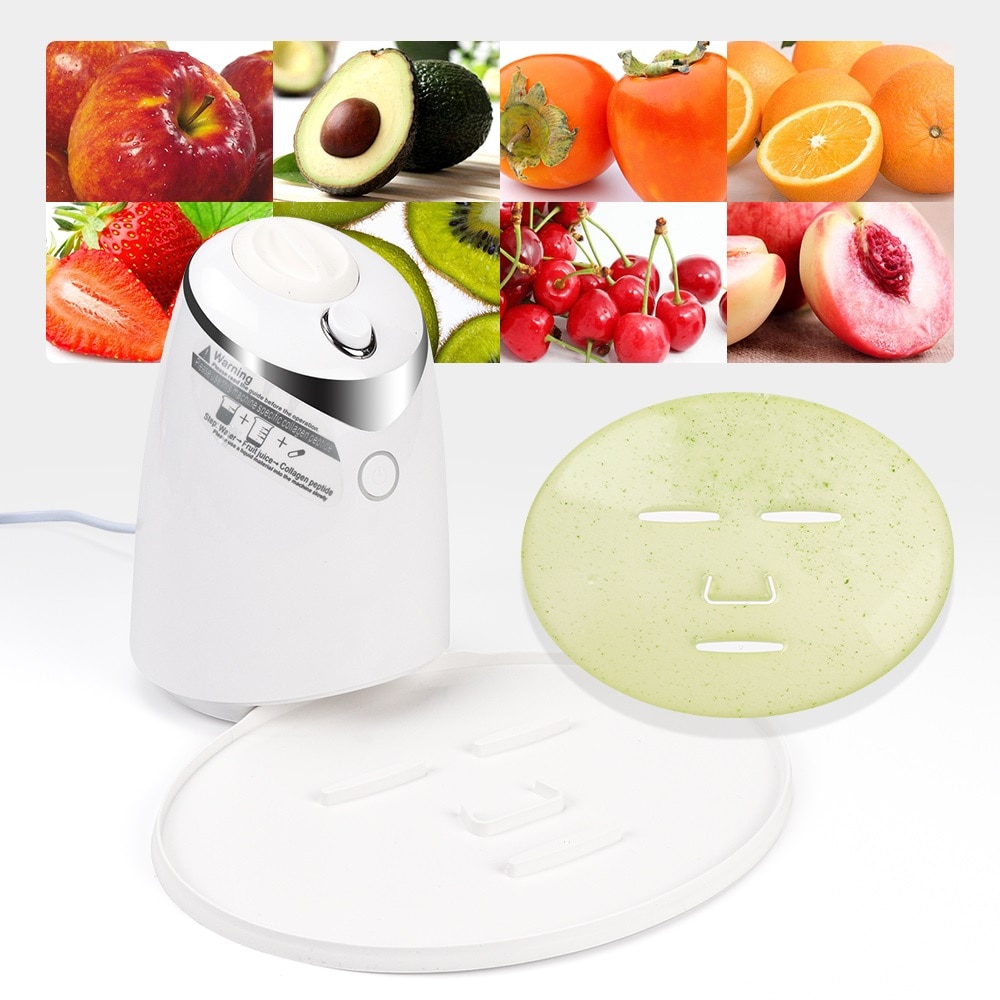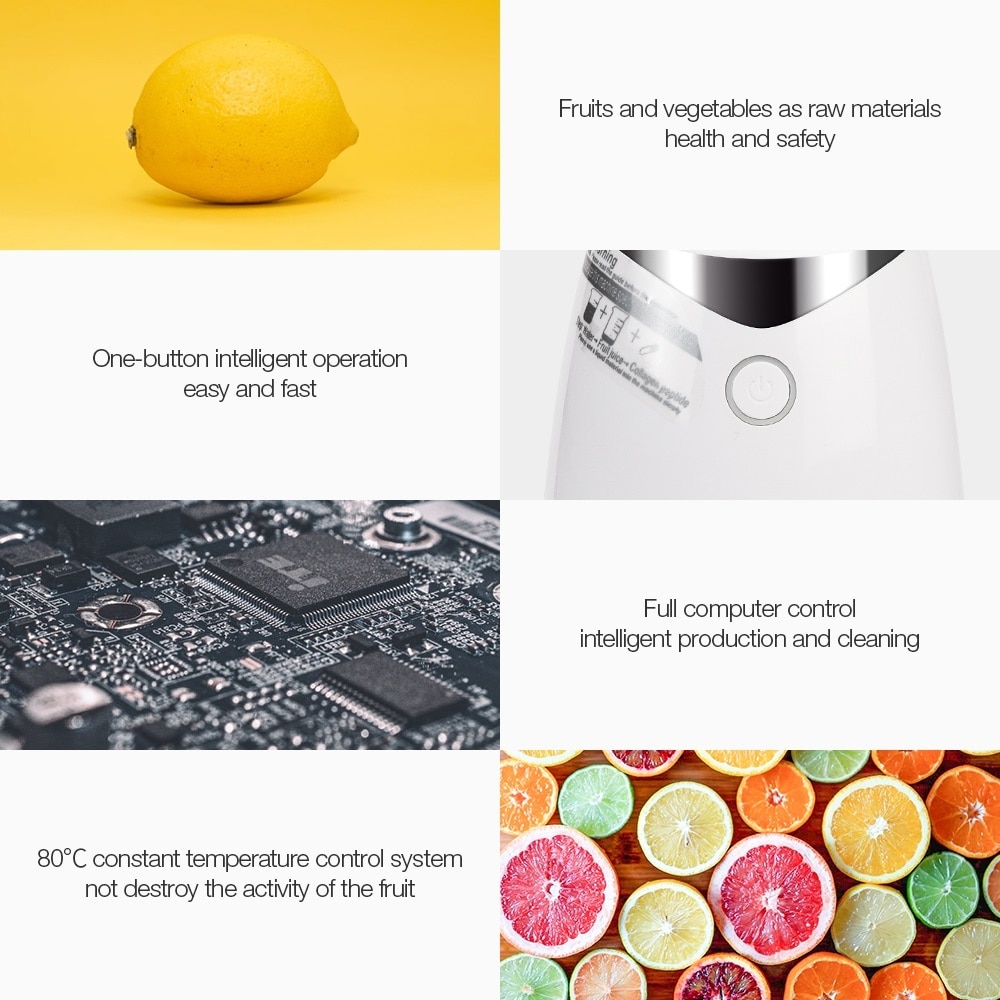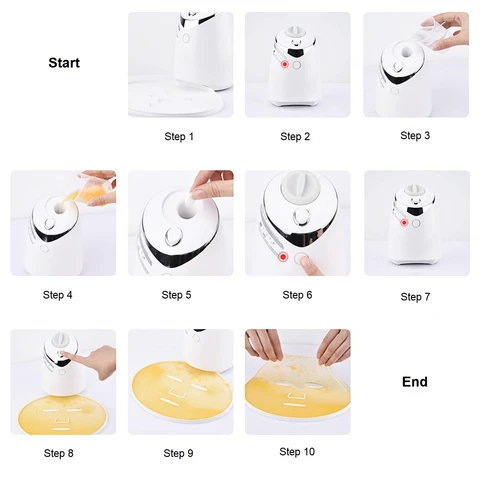 How to use:
Step 1: Place Facial Mask Maker on a flat surface. 
Step 2: Plugin power. 
Step 3: Set the mask making mode. 
Step 4: Pour materials toward the tank. 
Step 5: Close the lock cover. 
Step 6: Wait for about 5 minutes. 
Step 7: Pour out mask liquid into the mold. 
Step 8: Wait for 2 minutes to cool and condense. 
Step 9: Use the scraper to get the mask. 
Step10: Put the mask on your face.
Spezifikation:
Material: ABS+Stainless steel
Color: White
Voltage:AC 110-240V
Power:90W, 50/60Hz
Temperature to DIY:80 ℃
Maximum Water:90ml
Voice: English Voice
Mask making time: 5 minutes
Machine Weight:450g
Machine Size: 119*119*165mm
Mask Plate Size:226*170*10mm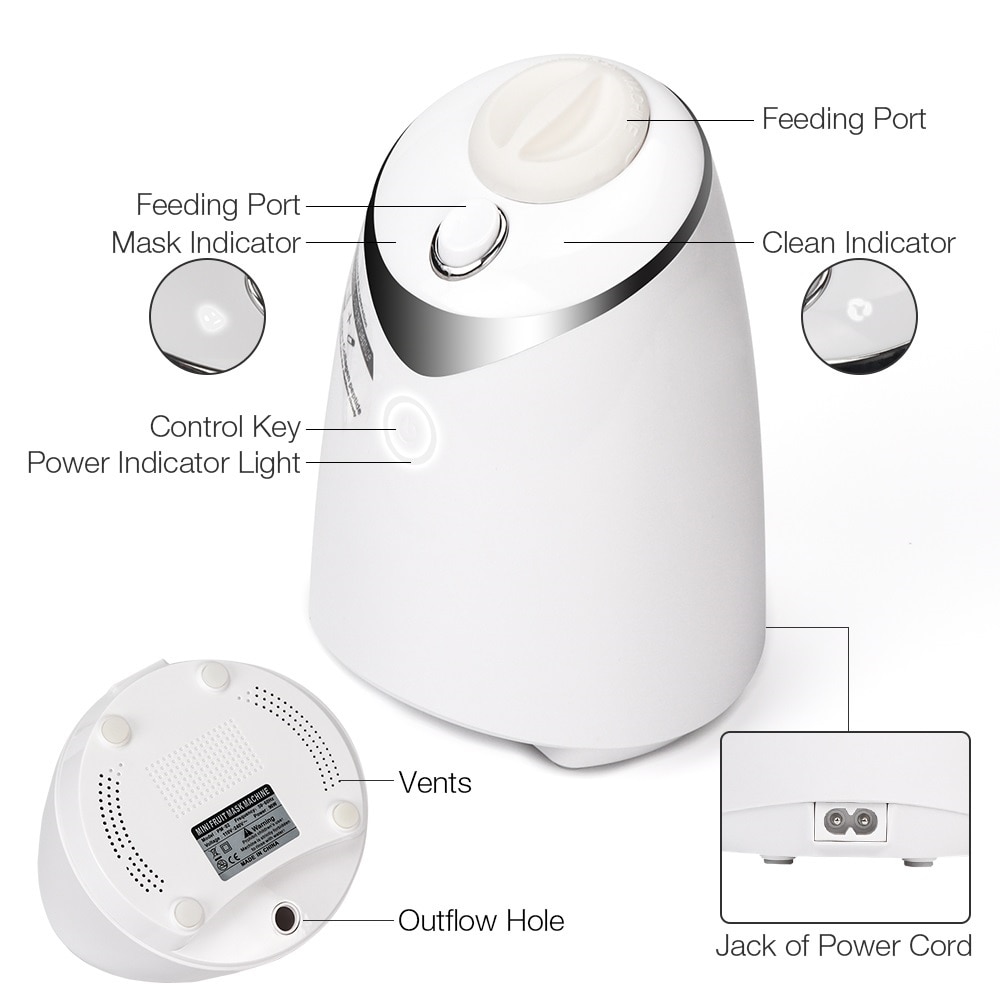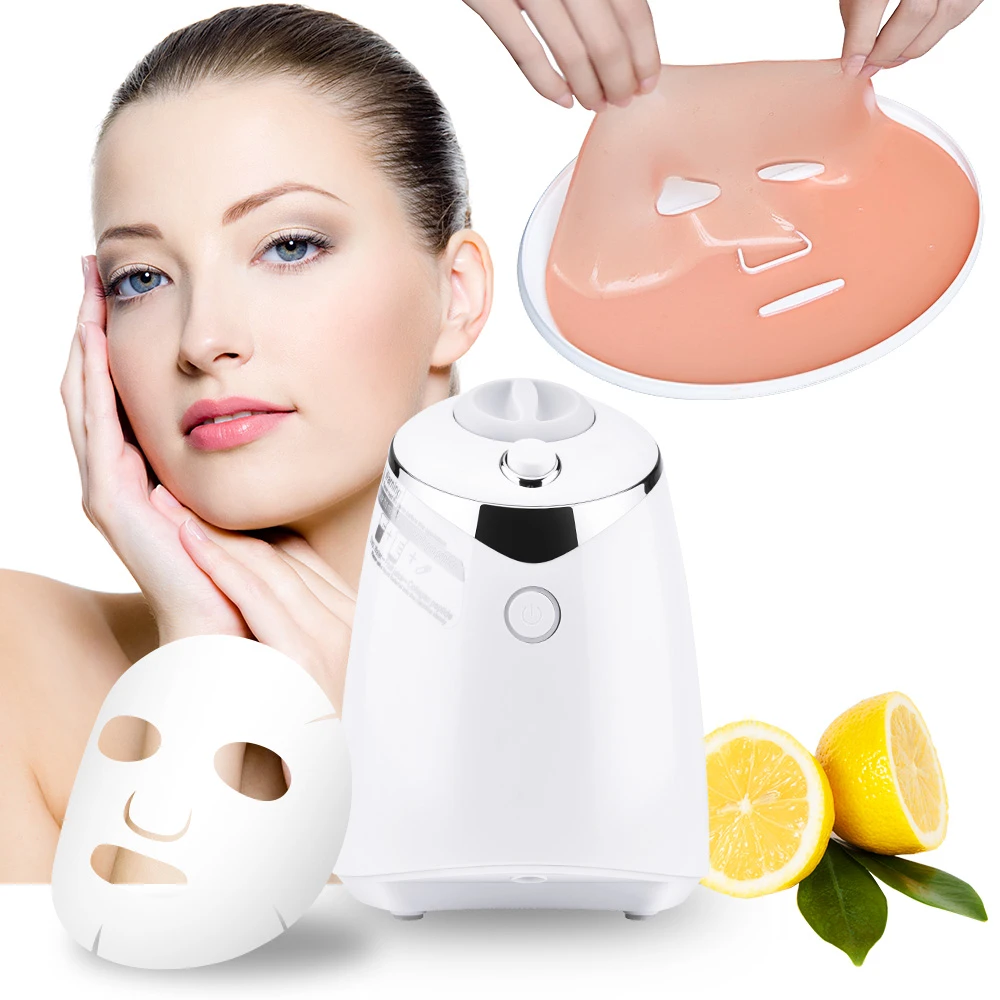 Product Include:
1 x DIY Facial Sheet Mask Maker machine
1 x Mask plate
1 x 100ML cup
1 x Cleaning brush
1 x English manual
1 x Power cord
1 x Mask knife
1 x 32 pcs Collagen
1 x box