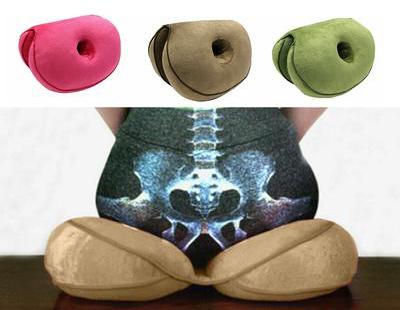 This Dual Comfort Cushion could surely provide a warm, welcoming feeling to your daily life!
Sitting for great amounts of time, especially with an unsupported pelvis, can cause tons of discomfort. It may result in lower back pain, fatigue, improper sitting posture, and even poor blood circulation. 
This is why it is always important to ensure that we use chairs or other sitting paraphernalia that will keep us comfortable and supported all the time. This is where our Dual Comfort Orthopedic Cushion comes in. 
Our cushion balances the pelvis and relieves pressure on the tailbone, hips, and spine. It can turn any chair into an ergonomic, posture correcting, and pain-relieving seat. It is made with soft plush material and dual temperature texture suitable for hot and cold weather.
Corrected Sitting Posture
The seat cushion is ergonomically designed, relieves pressure on the tailbone, hips, and spine help promote blood circulation, will relief from lower back pain, numbness, and pain from sciatica, herniated discs, tailbone injuries, back pain from pregnancy.
Versatile
The seat cushion can be used anywhere. car, office, sofa, kitchen chair, dinette, travel.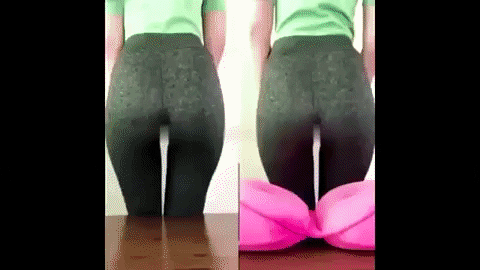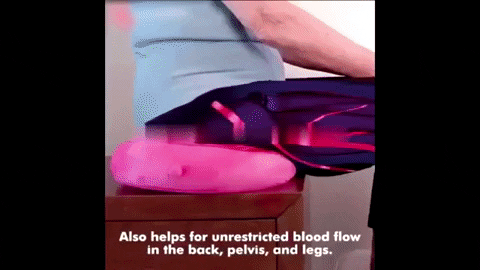 Shape Up Beautiful Buttock
Orthopedic sitting cushion use a double O-shaped hollow design, even if you sit for longer, can relieve stress and shaping hip lines and S-shaped bodies.

Creative Design
With elastic buckle, when you don't use it, it can be folded and stored, which is very convenient to store.
SPECIFICATIONS:
Type: Seat cushion
Filling: Memory form
Material: Villus
Size: 16.5 x 11.8 x 3.9 inches
Color: Green/Brown/Blue/Pink/Violet/Purple

PACKAGE INCLUDES:
1 x Dual Comfort Orthopedic Cushion