What you get in this whole set ?
1. Color Gels (12ml *111 pcs)
2. Platinum gel (12ml * 4pcs)
3. Base coat & Top coat series 5pcs * 12ml
4. Real color card
5. High quality bag with Venalisa
About shipping:
● Fast Free Shipping available for this wholeset
The kits are stocked in U.S and Europe warehouse. To USA and Europe countries, the shipping time is about 7 to 12 days.
To Israel, we ship by RUNNER, the shipping time is about 20 days.
Color Chart For 120 bottles Whole Set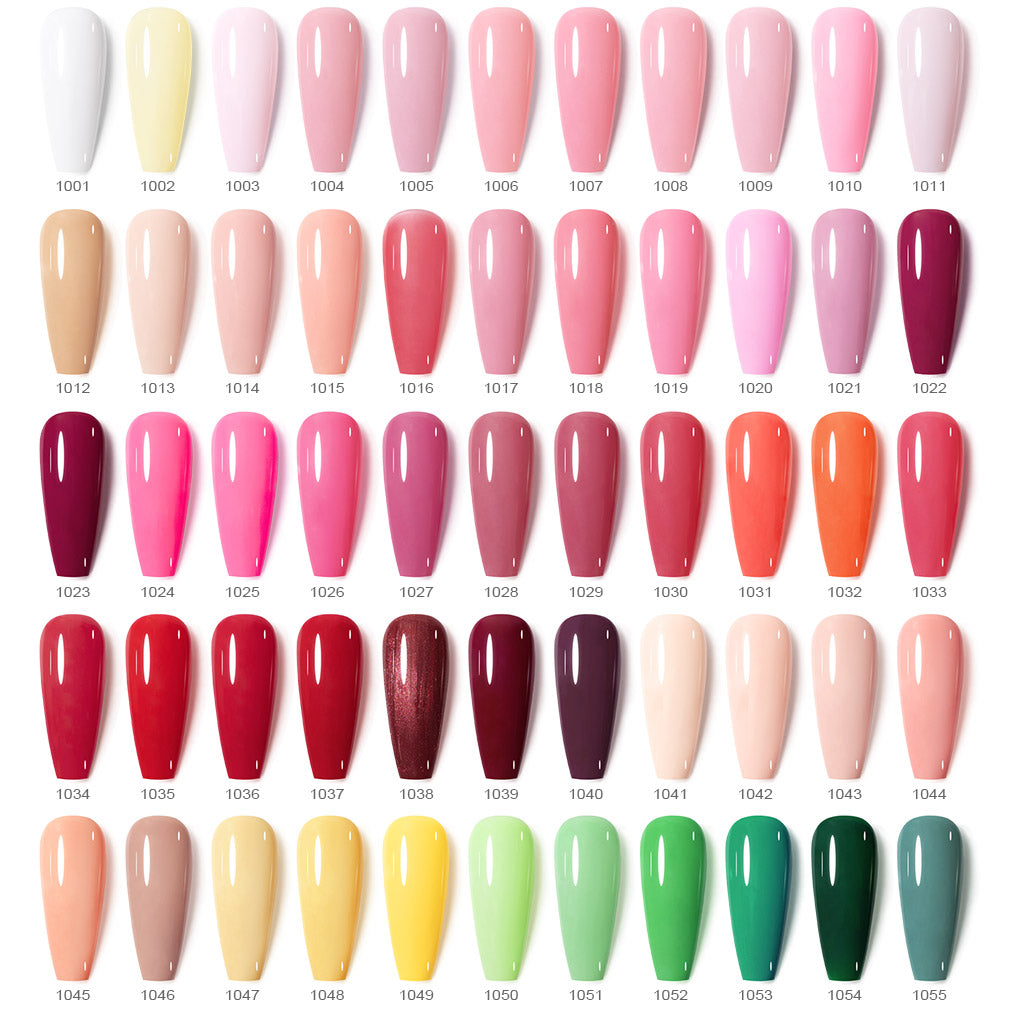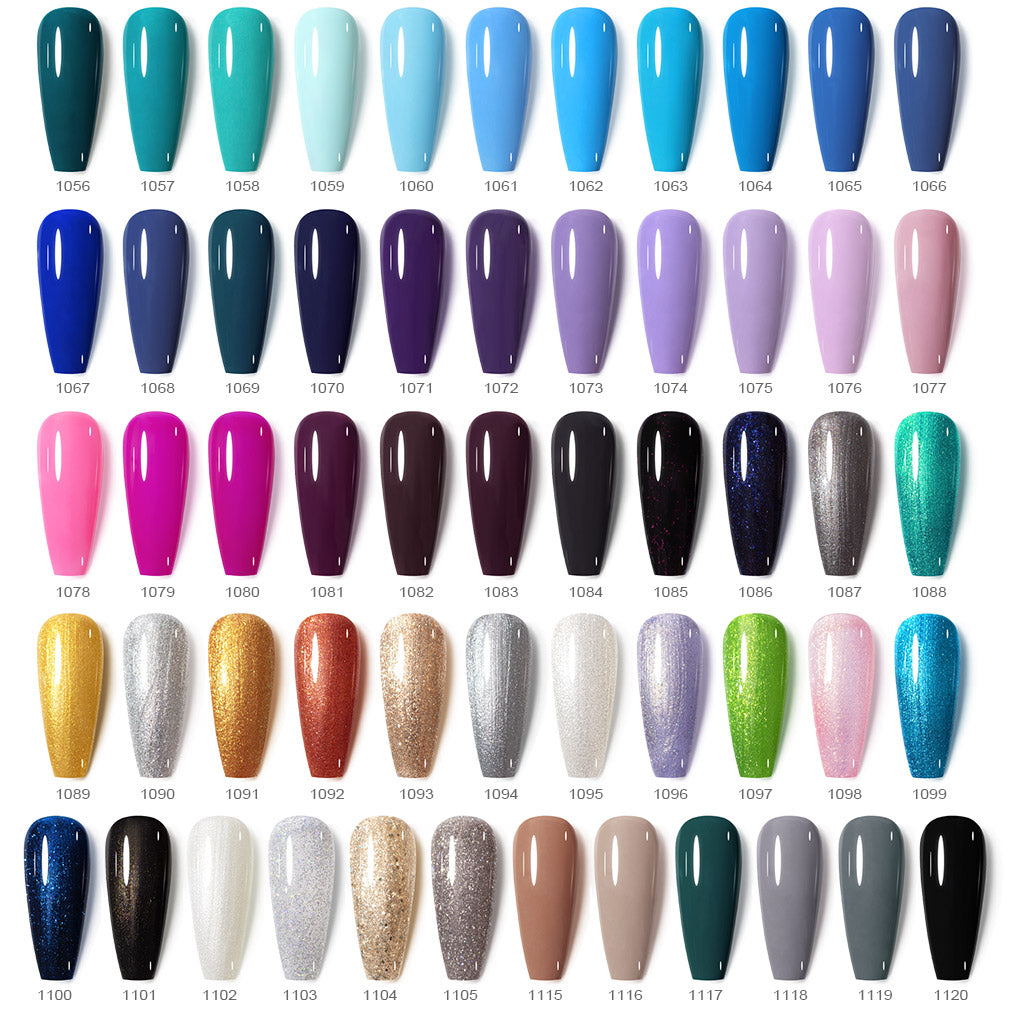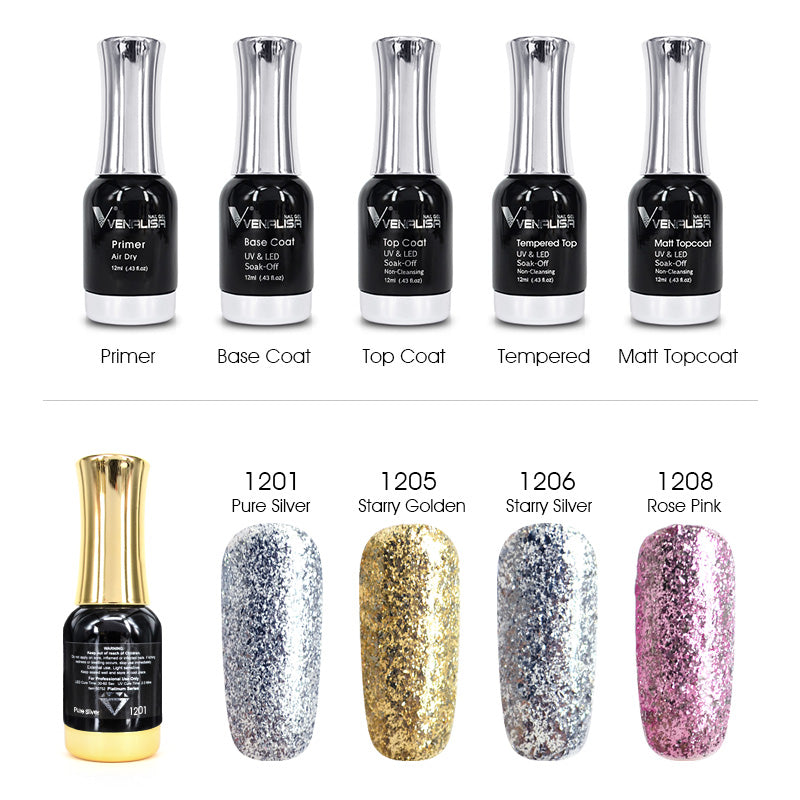 Please note: Colors #1202, #1203, #1204, #1207, #1209, #1210, #1211, #1212 are not included in this set.
Specifications:
Brand: VENALISA
Item name: 111 Colors Whole Set Gel Polish Set
Type: Soak-off UV & LED
G.W.: 9.5 KG
Features:
• Easy to apply
Our high-quality sets of gel nail polishes are densely pigmented and provide a smooth, perfect application every time.
• Long-lasting gel polishes
Easy to apply and cured with LED or UV light, this gel polish lasts for weeks without chipping or fading.
• Healthy material
All natural resin and odorless.
How to use VENALISA Nail Gel Polish?
1)Wash hands, wipe nail and remove cuticle
2)Brush a thin layer Velalisa primer gel, waiting for 1 minutes
3)Brush a thin layer Velalisa base coat, curing 1-2 min by UV lamp
4) Brush a thin layer Velalisa soak off uv gel nail polish, curing 1-2 min by uv lamp
5)Brush a layer Velalisa top coat, curing 3 min
6)Wipe nail surface with cleanser to get perfect shining
If curing with LED Lamp, curing time should be 30-60 seconds per time.
How to remove gel nail polish?
Step 1. File off the top coat gently.
Step 2. Soak cotton pad with acetone, then wrap around each nail tightly with tin foil, and leave it for around 10-15 mins.
Step 3. Product will start to become soft and you can gently file it away or slide it off using a small wooden stick.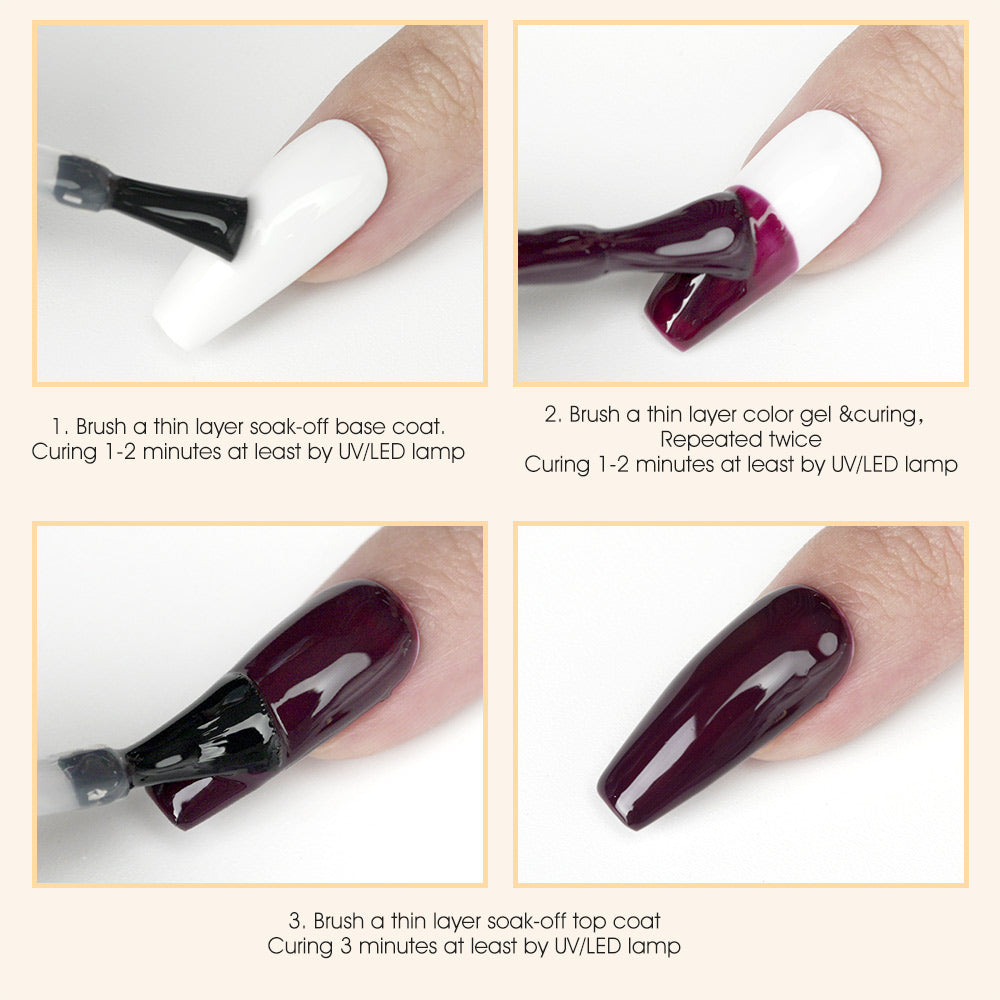 FAQ:
If any questions, please contact us at: