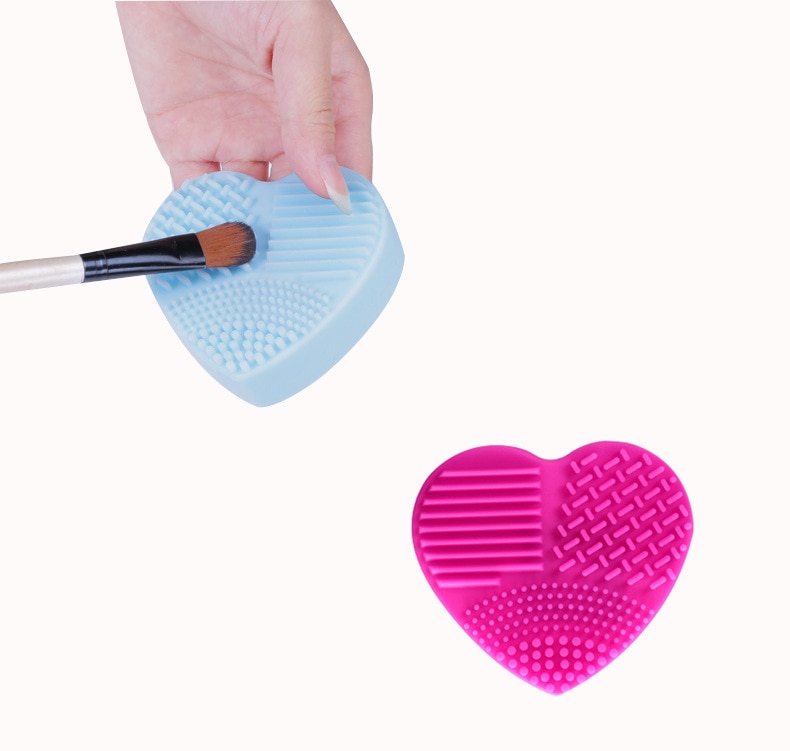 A beautiful compact Heart Shape Silicone Brush Cleaner is also a high and fast performer in removing makeup from brushes. It is designed ergonomically so that fingers fit perfectly in the allocated space, thus, allowing a comfortable grip. In addition, it features various surfaces of different textures, ensuring that even the tiniest bit of makeup is removed.
Features:
Silicone material is soft, durable, flexible, and easy to clean.
Cleaning your makeup brush and sponges by removing the dust and the leftovers of makeup products.
Small size with fingertip glove design allows you to hold it by one hand with just two or three fingers.
Different designs of ridged areas can clean both a large face brush and a small detail brush.
Portable size is convenient to carry.
How to Use:
Insert your fingers inside the glove to aid holding it properly or just place the tool on your palm.
Add your desired cleaning product on the ridges and grooves and gently clean the brush bristles on the ridges to agitate them.
The small ridges on the top can be used for foaming and lathering.
The grooves in the bottom of the cleaner are used to agitate the bristles.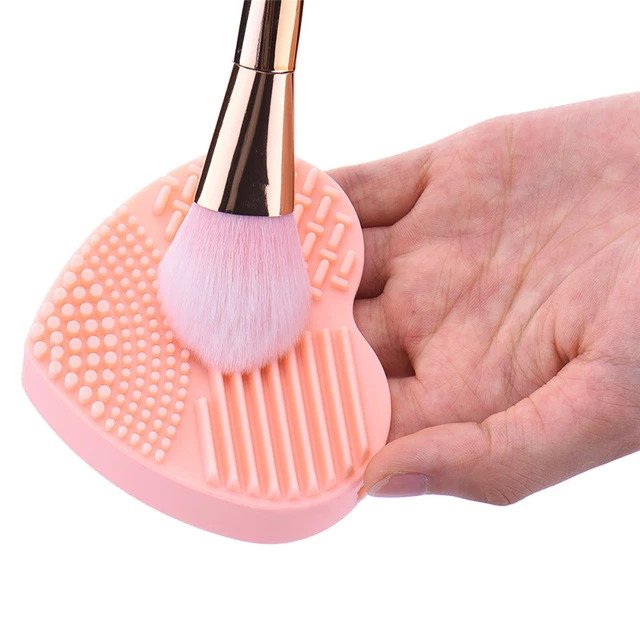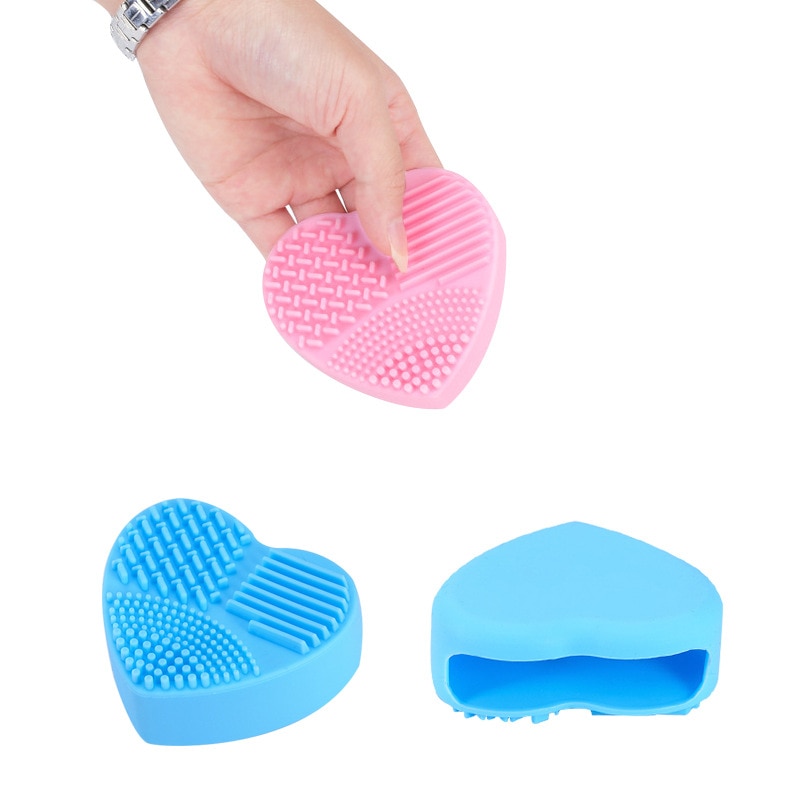 Makeup brush maintenance tips:
1. After cleaning, use conditioner to maintain once again, make the bristles soft and smooth;
2. Do not put the makeup brush in the sun to dry or use a hairdryer to blow the makeup brush. Dry, dry in a cool place; otherwise, the makeup brush will become rough.
Specification:

Material: Silicone
Color: Pink, Teal
Size: 8.5 * 7.6 * 2.8cm / 3.3 * 3.0 * 1.1inch
Weight: Approx. 46g
Type: Makeup Brush Cleaner
Function: Makeup Brush Cleaning Tool
Package Included:

1 x Heart Shape Silicone Brush Cleaner