Description
Get the perfect bun every time, whether you're at the beach or running late for work, with the fantastic, easy to use Magic Bun Maker!
Putting on make-up and leaving your hair untidy or combing your hair nice and neat without wearing any make-up… neither choice is a perfect option.
But now, with our Magic Bun Maker, you'll never find yourself trapped in this awkward situation again!
Spare yourself just 1 minute for your hair and save the other 9 minutes for putting on your make-up!
Usage:
1. Put your hair into a ponytail.
2. Straighten the hair bun tool and place your hair between the two bands.
3. Hold both ends together and roll upwards toward the base of the ponytail.
4. Bend and snap the two bands together.
5. A little adjustment to ensure that your hair fully covers the bun maker.
It's certainly the simplest way to make an easy and elegant bun, and now you're good to go!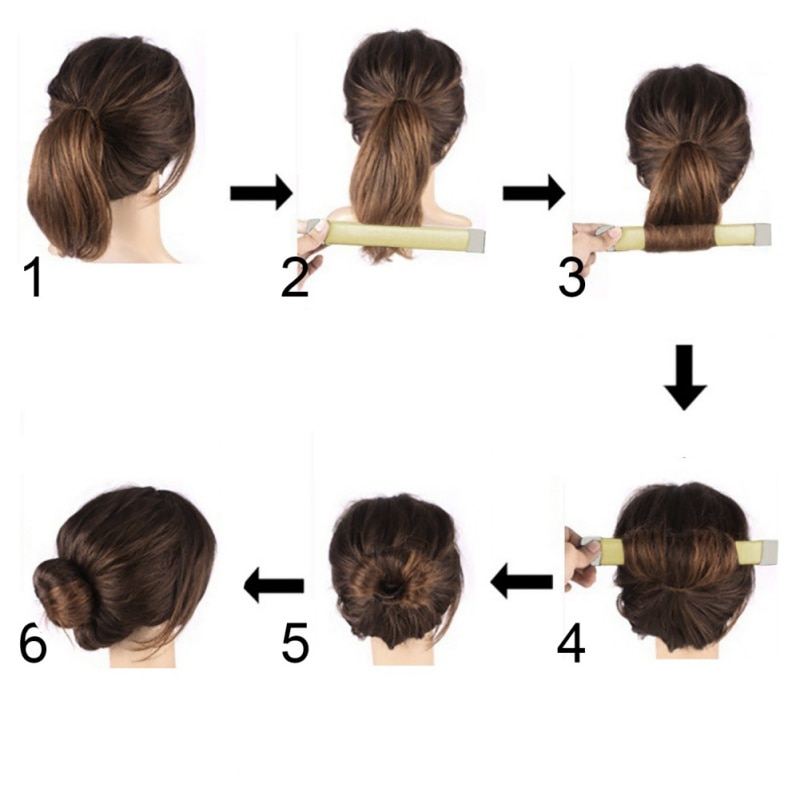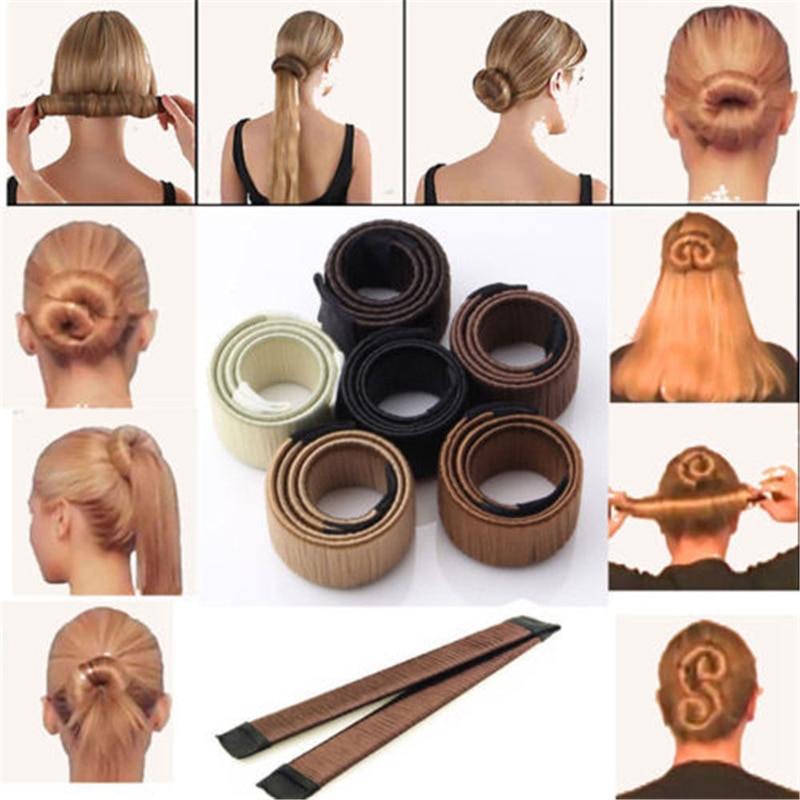 Specifications:

Product name: Magic Bun Maker
Colors: 6colors for option.
Package Includes:

1 x Magic Bun Maker