This Will Save Your Nails From Fungal Infection!
Our Onychosolve™ Advanced Fungal Nail Repair Pen is a fast-acting and very effective way to restore your damaged nail because of fungal infection. Its formulated with 100% natural ingredients that are gentle on your nails and skin with a powerful formulation that helps prevent and fight infections. The pen's design makes this product easy to use and convenient to apply to your nails. 
Features:
Fast & Effective: With its maximum strength yet gentle formula this will restore your nails to their original shape, shine, and color in no time.

100% Natural: Formulated from natural ingredients with herbal extract essence making it safe and gentle to use.

Prevent Infections: The natural and powerful fungus-fighting formula helps prevent further infection and promotes nail cell regeneration.

Easy To Use: Small bottle brush design makes it easy to carry, and simple to use. The clear liquid applies easily and dries quickly.
Specifications:
Volume: 3ml

Size: Approx. 12.5 * 1cm / 4.9 * 0.4in

Weight: Approx. 14g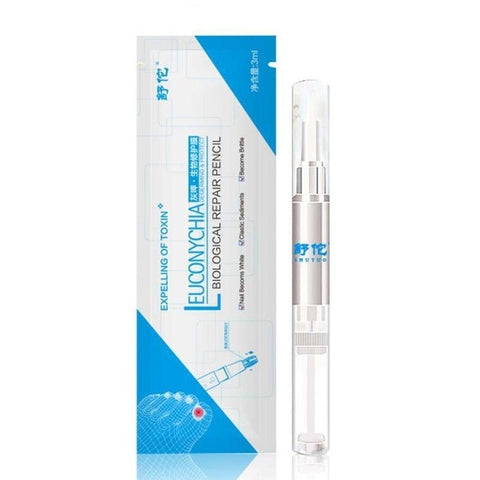 Package Include:
1 x Onychosolve™ Advanced Fungal Nail Repair Pen